LorenzCom
LorenzCom (Lorenz Companies) provides Internet website hosting, design, and FileMaker Pro database services including applications and custom software development. We have provided custom FileMaker Pro database solutions and instruction since 1988.
LorenzCom has provided services to a variety of clientele and industries such as U.S. Government departments and agencies, Indian tribes and agencies, Indian health services, law offices, online sales, youth organizations, church groups, and political and personal blogs.
---
MailSaver saves Apple Mail messages to uniquely named files.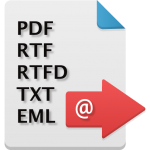 [raw] Sit back and watch MailSaver use AppleScript to save all your Apple Mail messages with filenames of your choosing!
MailSaver automates the task of saving Apple Mail messages to custom-named files – for only $4.99!
MailSaver controls Apple Mail with AppleScript to save one or a group of e-mail messages to a choice of file types – PDF, RTF, RTFD, TXT, or EML – each with filenames containing user-selected information extracted from each message. Save a message with a filename containing the message's Date Received, Date Sent, Sender Name and/or Address, Subject, and other message or system information. MailSaver also saves e-mail attachments, keeps a log of its actions, and does not alter or delete messages. User-set filename format and options are saved between uses.
MailSaver-Auto repeats the previous MailSaver commands without requiring user interaction.
MailSaver is a non-technical, simple-to-use utility to save Mail messages quickly and effortlessly!
---
Free Software
Download and use free AppleScript library code, FileMaker Pro custom functions, and software applications. See free code…
---
Some web site hosting and design clients:
LawMyWay Lewis C. Lorenz, Attorney and Counselor at Law. Criminal Defense, Family Matters, and Estate Planning. Providing quality, affordable legal services since 1988.

ToileYAll – Fine toile products for any need.
[/raw]